Our Staff
Experts in Personal Fitness
Our Personal Trainers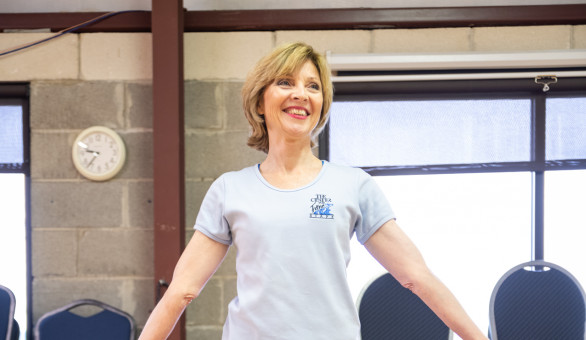 Kathy Sears Hall
Director, Personal Trainer, Instructor
| Since 2008
Kathy Sears Hall is an ACE Certified Personal Trainer and a Fletcher Licensed Provider in 6 techniques, including Pilates Mat and Reformer. She also holds licenses for Zumba® and TRX. Fitness has been a lifetime hobby for her, seeing first hand the positive influence her mother Gail Sears, founder of The Center for Fitness, had on hundreds in the community over the past 40 years. While Gail was blazing the trail, earning among the first certifications offered from the American Council on Exercise, The Cooper Institute, and Fletcher Pilates, Kathy used her University of Texas accounting degree and CPA certificate to build a 27 year career in the energy industry. 
She and her husband Charles moved back home to the Hill Country in 2007, where she turned her hobby into a second career. Having had 2 back surgeries herself, she now enjoys helping clients reduce back pain and improve their posture, balance, and flexibility through work on the Pilates Reformer in addition to various pieces of strength and balance equipment.
Ken Marshall
Personal Trainer
| Since 2010
Ken Marshall began his career in personal training in 2010 with a certification through American Council on Exercise, allowing him to do something he is passionate about and something he truly enjoys. Ken's parents were in the medical field, so it was natural for him to want to help others and have the desire to assist individuals in achieving a healthier lifestyle. Ken graduated from high school in 2003 from O'Connor H.S in Helotes, TX and Western State Colorado University in Gunnison, Colorado in 2007 with a Bachelor's Degree in Business Management. He is a Senior Fitness Specialist, Golf Conditioning Specialist and Orthopedic Injury Specialist. He also specializes in strength and conditioning, fat loss and injury prevention, and has helped male and female clients from ages 12 – 90. Some of Ken's other interests include motorsports (motorcycles, trucks, cars and boats) as well as stock market analysis, live music and sporting events. His clients appreciate the fact that he practices what he preaches and loves meeting and working with new members. Allow Ken to help you today!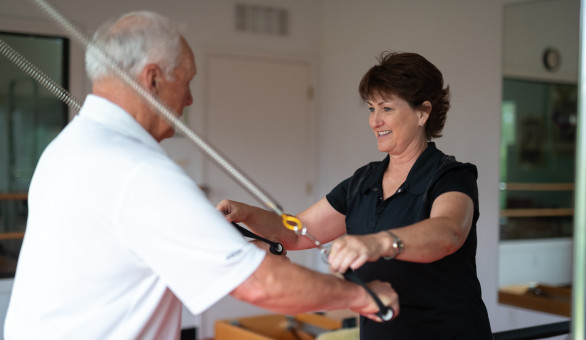 Cathy Ermis
Personal Trainer
| Since 1981
Catherine Ermis, owner of Step By Step Personal Training, found her love for health and wellness at the age of 16. Over the years she has worked with all age groups leading programs like motor development, aquatics, physical education, personal and group training. She came to be a part of The Center for Fitness family in 1991 teaching group fitness.  Her focus now is personal training where she walks with her clients as advocate to their personal best. She brings her knowledge of general fitness, Pilates, yoga, balance, core training and health coaching in mind, body and spirit. Currently she is certified through the American Council on Exercise in personal training and group fitness, Stott Pilates and The Cooper Institute on the biomechanics of strength training.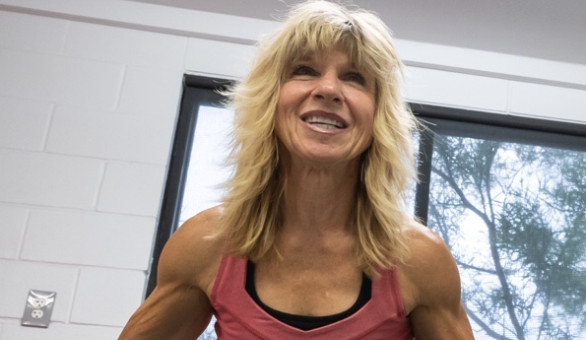 Kathy Andrews
Personal Trainer
| Since 1994
Kathy Andrews is Certified Personal Trainer with the National Academy of Sports Medicine. Her 22 years of experience includes 14 years as Fitness Director for a local facility. Kathy is also currently certified with AEA Aquatic Exercise Association as an Aquatic Fitness Professional and Aquatic Personal Trainer Specialist and holds a Special Populations Certification with the Cooper Institute, equipping her to work with auto immune diseases, pregnancy and obesity. She is certified in kick boxing, indoor cycling, Pilates Mat, TRX, and weight management. She looks for ways to support our Military and has a passion to fight the national obesity epidemic. She loves to hold workshops on myofascial releases, weight loss management, and Balancing Your Life Style!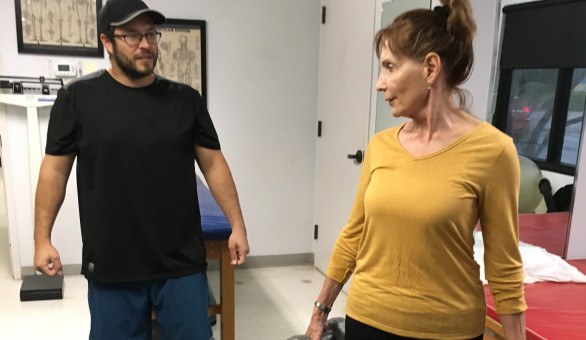 Nelson Tumlinson
Personal Trainer
| Since 2017
Nelson Tumlinson is a native of the Kerrville and attended Angelo State University.  He spent 5 years at Physiofit in Louisiana, a Physical Therapy Clinic before moving back home and working at Mo Ranch.  He is a Certified Personal Trainer and Nutrition Coach through NASM.
Our Fitness Instructors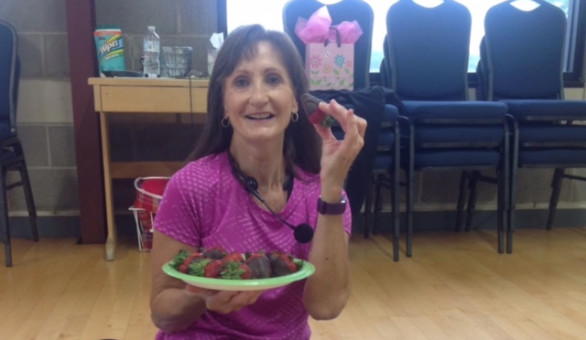 Paula Scott
Director, Instructor
| Since 1991
Paula has been in the fitness world for over 30 years. Gail took her under her wing and guided her to become an instructor. She has attended many workshops and conventions throughout the years, gaining as much knowledge of the fitness industry as possible, and teaching group fitness classes from low impact aerobics, strength and resistance training, to step and Pilates. She was certified in Silver Sneakers® Classic in 2022 and has completed instructor trainings for Silver&Fit and several forms of Zumba®. Paula spent 28 years as an elected official in county government while pursuing her fitness career over the years.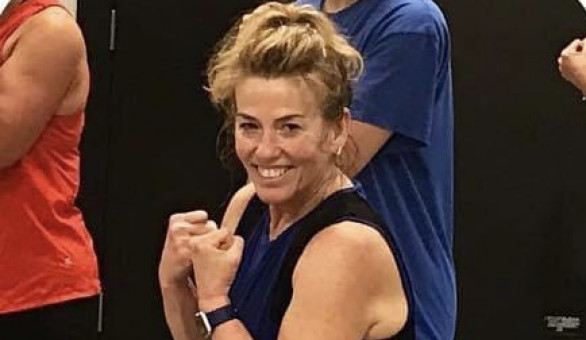 Beth Johnson
Instructor
| Since 2014
Beth Johnson started out as a student in the "Auditorium Days" and is now a certified ACE Group Fitness Instructor teaching Strong Nation since 2016, Zumba since 2014, and started leading Circuit Classes in 2021. She keeps additional license current to teach Zumba Toning, Aqua and Step.
Beth is a veteran of the non-profit business world and a relative newcomer to the business of fitness. She is eager to share her newly acquired knowledge and ever-increasing passion for fitness with the exercise enthusiast and, especially, to the reluctant. There are no easy fixes to good health, but Beth will enthusiastically lead you on a few simple paths there!
"Physical fitness changes lives! I'm a living example - come move with me!"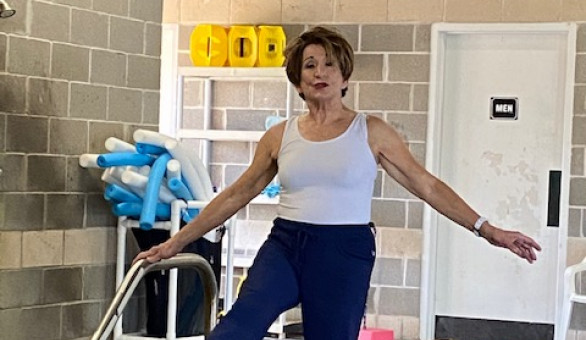 Diane Ullrich
Instructor
| Since 1983
GOLD ACE CERTIFIED since 1984. Successfully passed the FIRST ACE instructor exam without tutorial. Has taught CONTINUOUSLY since 1984 with multiple certifications.
Achieved her RN at age 60 with honors and CRRN board certification in Rehab.
In her own words:
Most importantly, she was a personal friend of GAIL SEARS from 1979 and supporter and friend of Kathy Hall

She has been blessed to teach group fitness and Aqua Fitness since we opened in 1999

It is her privilege to be Larry Ullrich's wife and also to carry forward Gail's vision and passion for Fitness
Praise God for His Grace and Blessings in Jesus Christ! Proverbs 3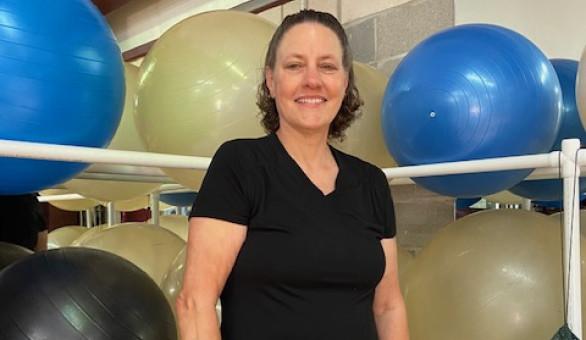 Sharon Bigott
Instructor
| Since 1993
Fitness Instructor
Licensed Instructor, Zumba® Fitness and Zumba Gold®
Licensed Instructor, Silver&Fit®
BBA with Teacher's Certification
35 years Teaching in Public and Private Schools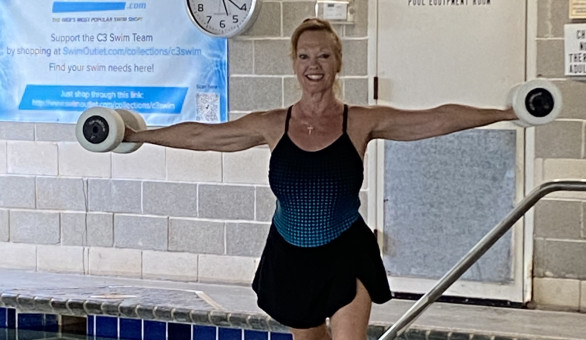 Dawn Graves
Instructor
| Since 2008
AEA Aquatic Exercise Instructor
Licensed Provider, Fletcher Pilates
Licensed Instructor, Zumba® Fitness
Licensed Instructor, Aqua Zumba®
Licensed Instructor, Water in Motion®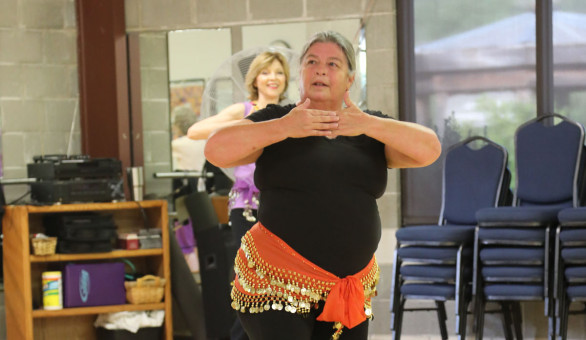 Darlene Karthauser
Instructor
| Since 2016
Licensed Instructor, Zumba® Fitness,
Zumba Gold®, Zumba Toning®, and Zumba Kids®
Teaches at Notre Dame Catholic School
TCFF Member since 2001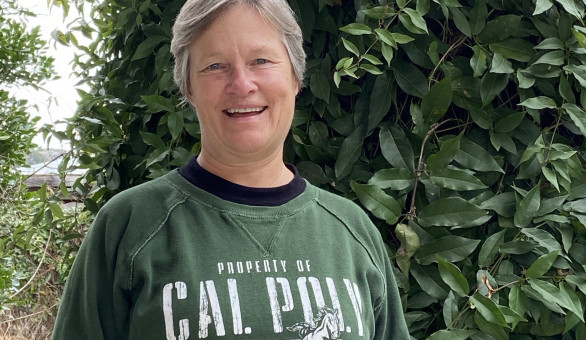 Judy Lakes
Instructor
| Since 2017
Aquatic Exercise Instructor
Licensed Instructor, Silver Sneakers®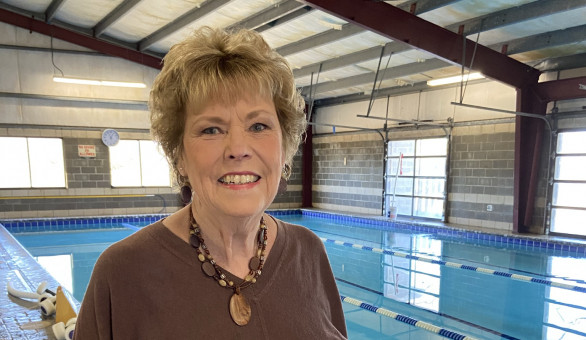 Mary Jo Browning
Instructor
| Since 1987
Fitness Instructor since 1985
Certified by Aquatics Exercise Association
Certified by A.C.E. for Group Fitness Instruction
Certified by Cooper Institute in Biomechanics of Weight Training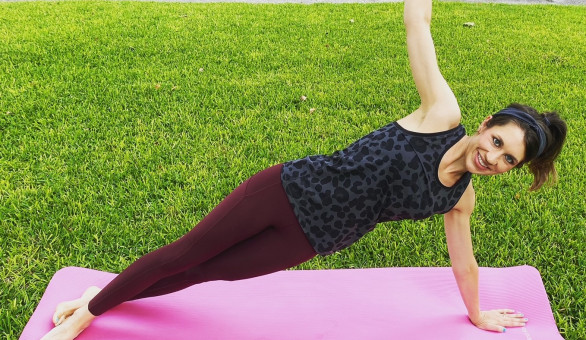 Katie Segner
Instructor
| Since 2016
Katie Segner is a Licensed Physical Therapist (2016) and Certified Pilates Instructor through Balanced Body (2020).  She is from Kerrville and returned home to start her career in Physical Therapy, working as an Outpatient Physical Therapist for Peterson Health since 2016.
Katie graduated with her Bachelor's of Science from Texas A&M University in 2013, double majoring in Kinesiology and Animal Science, and then pursued her Clinical Doctorate in Physical Therapy and graduated from University of Wisconsin-Madison's Physical Therapy School in 2016.
Since becoming a mom in 2019, her PT focus has shifted to specializing in women's health related conditions including prenatal and postpartum rehab, pelvic floor retraining, core strengthening and education surrounding pelvic health.  
Katie's passion for women's health led her to self publish a prenatal fitness guide to lead expecting mothers through upper and lower body, core and pelvic floor flexibility and strength based exercises throughout weeks 4-40 of pregnancy—it can be found for purchase at www.mamatothecore.com.
Katie also continues to enjoy treating clients  with spine related diagnoses as well as various neurological conditions and loves working on balance retraining for fall prevention.
Outside of her PT and Pilates roles, Katie loves spending time with her two precious daughters, Kirbie and Kinlee and her husband, Otto, and enjoys running, being outdoors, a good glass of wine and learning how to better serve her clients through continuing education. She is excited to help you learn to restore your core and promote mindful movement and overall wellness, through mat Pilates classes.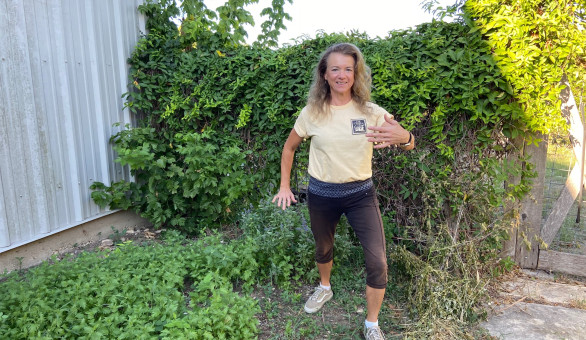 Janet Valenza
Instructor
| Since 1995
Health, fitness and well-being have long been part of Janet's journey, which began with nutrition in Jr. High and competitive distance running in high school and college.  As a collegiate athlete, Janet was ranked 10th in the nation in the 5K and 3rd nationally in the 10K, graduating as magna cum laude in Biology and pre-medicine.  Athletics took a back seat as she completed podiatric medical school, graduating pi delta, (upper 10% of her class).  After her formal medical training, Janet re-entered the competitive running scene, primarily in road racing.  Her specialty in her Houston private podiatric practice was biomechanics and sports medicine, which fit nicely with her competitive running.  Her greatest achievements were Gulf Athletic Coast Runner of the Year, (based on time and placements of road races over 1 year), and twice qualifying for the Olympic Trials in the Marathon, (2:48:45 and 2:49:15).  Her coach was a PhD in exercise physiology, Dr. Robert Vaughn, and her teammate was Francie Lareau-Smith, 5X Olympic competitor.  Training involved not only running, but also resistance training, plyometrics, form drills, and, of course, nutrition and stretching.  Janet began taking yoga classes to further her running career, but little did she know the depth of the practice, until she entered the yoga world.  She took a sabbatical from her podiatric medical practice in 1995-1996 to travel to India, where she completed a 6-month training program under her teacher, Sri Raghuram, at the Vivekananda Prakushan Kendra.  There, she became a yoga therapist and learned all aspects of yoga teachings.  When she returned to the U.S., she provided private therapeutic yoga sessions, while also resuming her medical practice.  Becoming a mother late in life, Janet retired from podiatric medicine just before her son was born.  However, when her son started Montessori School at age 4 ½, Janet made use of her yoga training, teaching many yoga classes of all kinds and doing private therapeutic yoga, while also providing private wellness sessions in nutrition and strength training.   About a decade later, Janet added Tai Chi to her repertoire, receiving her teaching certificate from the Tai Chi for Health Institute.  All in all, Janet has taught Yoga for 23 years and Tai Chi for 5 years, in many places, including The Clubs of Cordillera, Hill Country Montessori School, (students, parents and teachers/ administration), Aloft Studio and at her own studio, the Thoughtful Living Center.  She is very happy to be a part of The Center for Fitness community and she loves what she does and loves connecting with people through health and well-being!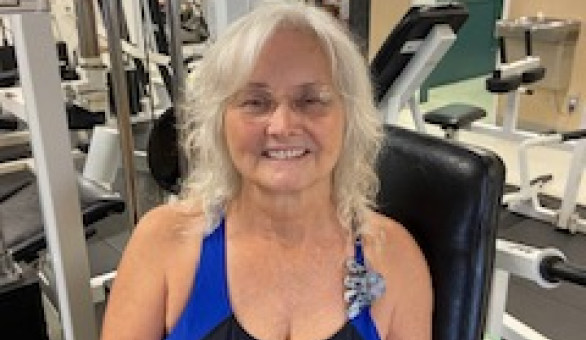 Linda Brundrett
Instructor
| Since 2020
Linda loves to share her passion for physical fitness. Exercise has always been a big part of her life. She started by teaching water aerobics and chair exercises, and has now completed her AFAA (Athletics and Fitness Association of America) certification as a Group Exercise Instructor. Her passion is centered on aqua fitness, flexibility, and stretching. "Come join the fun, I'll see you in the water!"
Our Yoga Instructors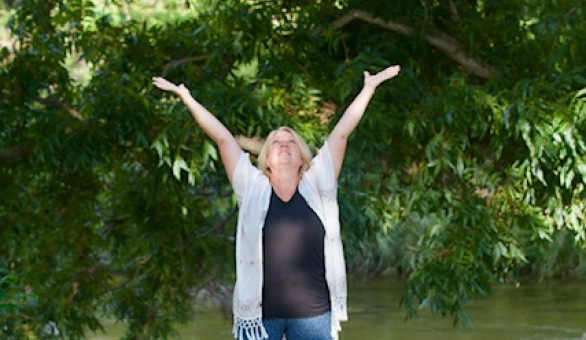 Cheryl Smith
Instructor
| Since 1989
Cheryl Smith started teaching group fitness with our founder, Gail Sears, in 1989 (back in the "Auditorium" days) and into our current location.  For 19 years, with certifications from ACE and  the Cooper Institute, she taught a variety of classes including Step, Water Aerobics, Low Impact, Pump and Interval Training classes. When yoga came to the Center, she began an exploration with teachers Kim Chica and Patty Williamson, and naturally, studied under them.  But for a few years, teaching took a back seat to her "day job" as Co-Owner/Director of Camp La Junta for Boys in Hunt.  Continuing her study and practice of yoga "on the side", however, she finally earned her 200-hour Yoga Teacher Training certification from Kripalu Center for Yoga and Health in Massachusetts.  A firm believer in wellness, as a part of  "wholeness," Cheryl seeks to make yoga accessible to all levels of experience and body types by promoting conscious awareness in all parts of class and by providing modifications to enhance a student's unique experience and exploration of their best yoga practice, truest self, and fullest life.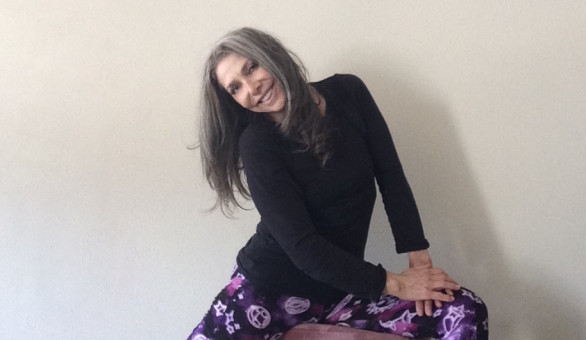 Maxine Sands
Instructor
| Since 2017
Maxine Sands achieved her 200-hour yoga certification in 2017. She is also an ACE Certified Group Fitness Instructor and CETI Cancer Exercise Specialist. In addition to her fitness certifications, she holds a degree in Registered Nursing, with a specialty in Adolescent Mental Health. Maxine's interest in yoga grew out of her love for variousfitness formats, but it soon produced personal development and spiritual growth, and a deep desire for passing on knowledge of this incredible practice. 
Having come into yoga as an older student and then later as a teacher, she has moved past pre-conceived notions regarding ability. She uses mind body principles in addition to the traditional logic, philosophical, and historical aspects of yoga, helping students to move past obstacle and discover their own individual style and form.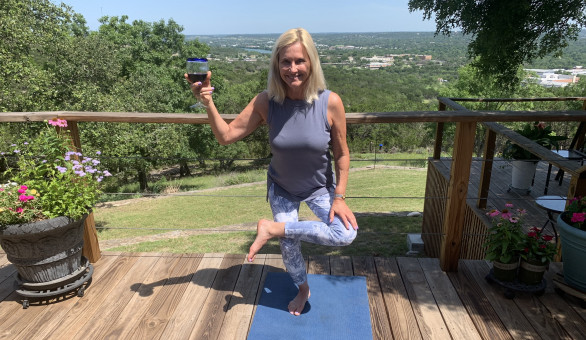 Debra Parmley
Instructor
| Since 2019
Debra Parmley is a long-time resident, not only of Kerrville, but as a member of The Center for Fitness too. She started exercising with Gail Sears in the early 1980's and began her yoga journey when Gail first introduced yoga at the TCFF in the late 1990's. After several months she noticed increased energy levels, stronger muscles, and greater flexibility. She returned to working full time in 2007 and was not able to keep up her yoga and regular exercise schedule. After spending 10 years working for various nonprofit agencies in Kerrville, including Schreiner University and Big Brothers Big Sisters of the Texas Hill Country, she realized that she was neglecting her own health. The result was increased stress and joint pain along with the inability to get a good night of sleep.
Debra didn't like the direction her life and health were headed so she decided to make a change and pursue her dream of becoming a yoga instructor. Yoga offers many benefits beyond the physical; there are emotional and spiritual benefits as well. She wants to help others experience the benefits of yoga and being an instructor allows her to combine her love of teaching with the positive feeling she receives by helping other people. She has completed a 200-hour yoga certification with Patty Williamson of Lizard Dreaming Yoga in Fredericksburg.
Dana Cardwell
Instructor
| Since 2016
Dana Cardwell is a Licensed Professional Counselor in addition to a Certified Life Coach, Personal Trainer, and Yoga Instructor. Her goal is to incorporate integrated medicine in our community to decrease mental and physical problems. 
She describes her program as "Emmanuel Yoga: Yoga for stress, anxiety, trauma, and/or addictions". Emmanuel Yoga works on calming the amygdala area of the brain: the fight, flight, or freeze area that generally operates on your unconscious level. "By practicing Emmanuel Yoga, we will come together (yoga means union) to know God is with us while creating strong bodies and balanced minds to lead a happy life". She earned her 200-hour certification from The Yoga Institute in Houston.
Dana teaches Paddle Board Yoga on the Guadalupe River. This is a gentle mindfulness class with easy yoga poses.  No previous experience is necessary - think of it as Paddle Board 101 and Yoga 101.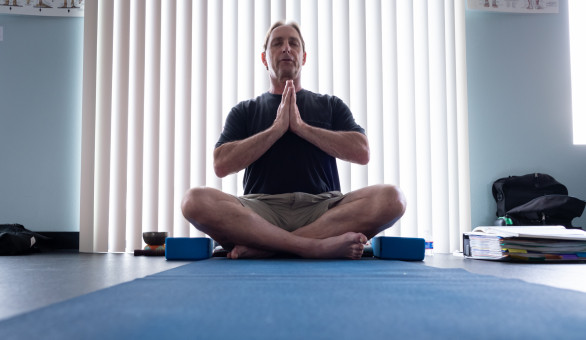 Rick Trzcinski
Instructor
| Since 2007
Rick Trzcinski began studying yoga in 2007 when he attended a weekend workshop "Yoga for a Healthy Neck and Back" with Dr. Mark Uridel. Walking with a cane at the time due to neurological issues from chronic Lyme disease and a serious fall from a roof, Rick began yoga for relief of his trauma's including PTS(D), depression, back and neck pain, etc. and he hasn't stopped since. He went on to train with the Living Yoga Program of Austin, Texas and received his 200-hour registered Hatha Yoga Teaching Certification in 2009. He attained his RYT-500-hour certification in April of 2015 from Yoga Yoga of Austin, Texas and in 2016 attained the E-RYT 500 or Experienced certification with Yoga Alliance. He graduated from the yoga therapy training program at Yoga Yoga of Austin, Texas on May 19th, 2017, and received a yoga therapy certification with the International Association of Yoga Therapists (C-IAYT). He is a Yoga Alliance Continuing Education Provider (YACEP) and is also a member of the International Association of Yoga Therapists (IAYT), the Veterans Yoga Project (VYP), and Yoga for Vets.org.
Rick has trained with Dr. Daniel Libby of the Veterans Yoga Project (VYP) to teach mindful resilience yoga to Veterans with PTSD and Trauma and most recently has been asked by Dr. Libby to be the Regional Development Manager for the South-Central Region for VYP. VYP is an approved vendor for the VA.  Rick has also trained with Dr. Richard Miller of the Integrative Restoration Institute (IRI). iRest, one of the principal programs offered by IRI, is a research-based transformative practice of deep relaxation and meditative inquiry and is currently being utilized in VA hospitals, military bases, hospitals and clinics, hospice, homeless shelters, community programs, and schools. Research has shown that iRest effectively reduces PTSD, depression, anxiety, insomnia, chronic pain and chemical dependency while increasing health, resiliency, and well-being. Rick is a level 2 trained iRest teacher. He has been teaching weekly chair/wheelchair yoga at the Kerrville VA to the Alzheimer's / Dementia group and other in-house patients since 2010. He also teaches a VYP Mindful Resilience Yoga class at his studio for Veterans struggling with PTSD and / or Trauma. This class is free but is for Veterans only. He is a member of Yoga for Vets.org. where-by Veterans get their first four yoga classes for free, to try it out.  He continues to train with numerous instructors from around the country.
He is the owner of Rick's Yoga Therapy and teaches at the Hill Country's premier Pilates and Yoga Center located at the Center for Fitness 1407 Water Street Kerrville, Texas and at the Healing Arts Center 144 Fairway Dr Suite A-1 Kerrville Texas. He has many group classes for all levels of experience and is available for private yoga therapy sessions at his clinic as well. Rick is looking forward to sharing with you what can be a life changing experience. Yoga has dramatically changed his life for the better.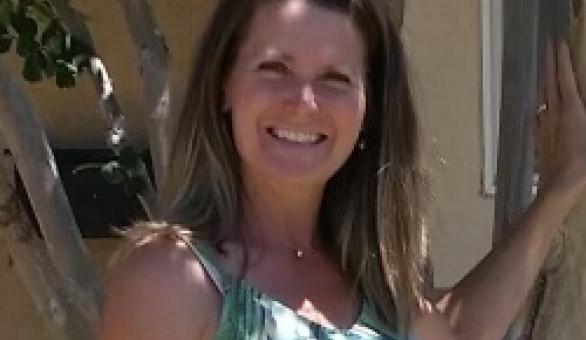 Robbie Fichtel
Instructor
| Since 2015
• YA E-RYT-200Hr
• YA RYT-500Hr
• Certified SilverSneakers Instructor
• NASM Certified Fitness Nutrition Specialist
I am a mom of two grown sons, a 26-year military spouse, and a US Navy veteran. My husband and I have three dogs and two horses and love to stay active and have fun! I have always been passionate about fitness and nutrition and earned my first fitness certification in 2015. I started out as an ACSM Certified Personal Trainer and SilverSneakers Instructor and then transitioned into teaching yoga as well in 2017. My husband of 31 years and I relocated to Kerrville, TX from Yuma, AZ in January 2023, and I am thrilled to be able to teach and share my passion for wellness here at The Center for Fitness and look forward to being part of your wellness journey.
Our Staff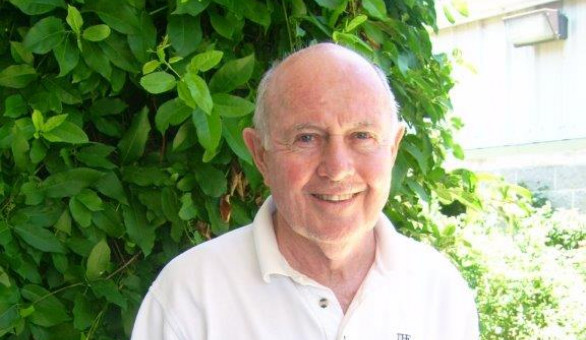 Eddie Sears
Executive Director
| Owner
25 Years – Owner of Eddie Sears Grocery & Market in Ingram, TX
19 Years – Associate Director of Laity Lodge
Since 1974 – Committed to continue to fulfill my wife Gail's Dream of bringing health and wellness to our community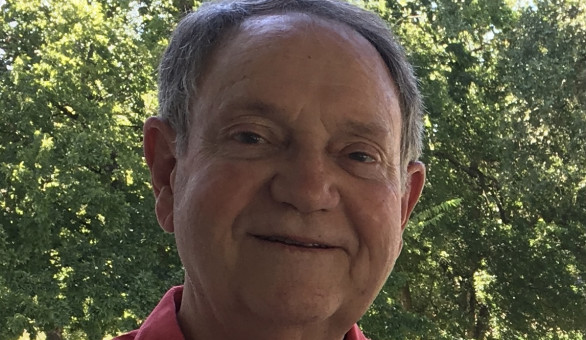 Charles Hall
Director
24 Years – Corporate Management Experience
Big Brother's Big Sisters of the Texas Hill Country Board Member
Tierra Linda Volunteer Fire Department Dispatcher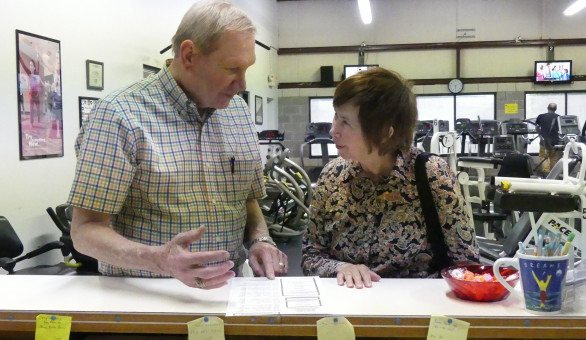 Larry Ullrich
Staff
| Front Desk
Computer Analyst Network Administrator – Hill Country MHMR
"Good looking", brags his wife Diane Ullrich (Instructor)!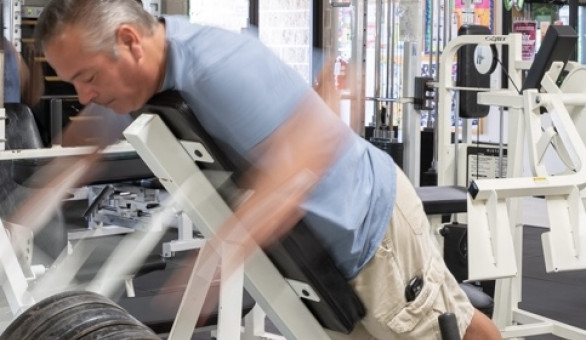 Mike Levis
Staff
| Front Desk
Known as Jack of all Trades, Master at None!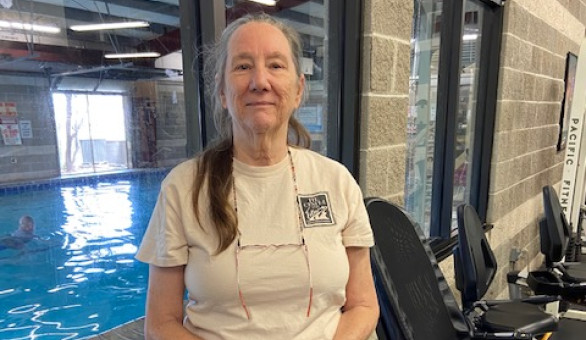 Bish Curtin
Staff
| Front Desk
Published Children's Author – worked 23 years with abused & neglected children
Favorite Quote: "Forget not that the earth delights in the feel of your bare feel and the wind longs to play with your hair" – Kahlil Gibran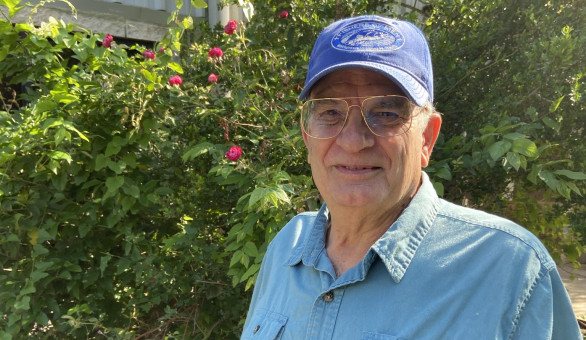 Roger Palmer
Staff
| Front Desk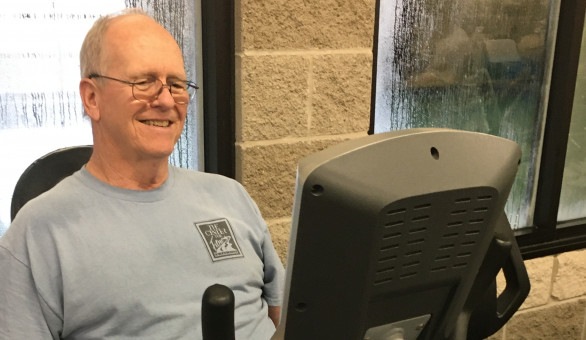 Gene Bailey
Staff
| Maintenance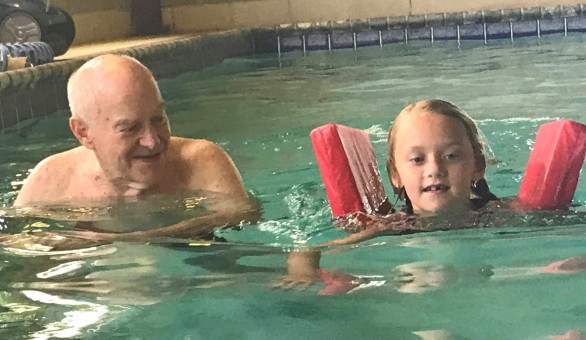 Alan Cone
Staff
| Front Desk, Swim Instructor, Defensive Driving Instructor
Certified Red Cross Swim Instructor
Defensive Driving Instructor
First Aid, CPR and AED Instructor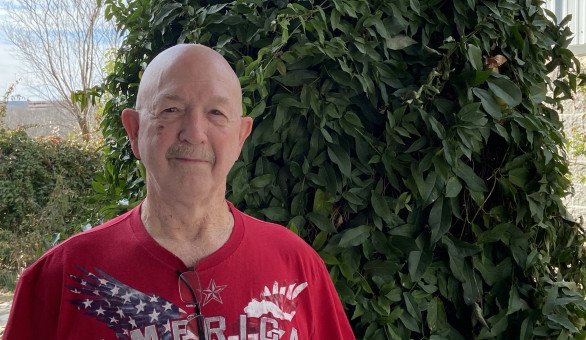 Roy Faubion
Staff
| Front Desk
Registered Medical Technologist
Licensed Minister of the Gospel
Pastor, Non-Denominational Spirit Filled
Masters in Biblical Studies
Entrepreneur, MLM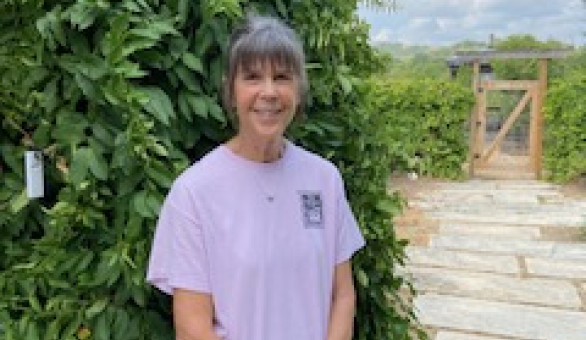 Pam Clack
Staff
| Front Desk
Pam Clack is a near 11-year member at The Center For Fitness following a 32 year teaching career, all in Special Education, that concluded in Sugar Land, TX. She and Roddy, after their son and daughter were educated and employed(!), returned to their small town roots, joining family who were in Kerrville.

Health and fitness have been an emphasis in the Clack household from the beginning, and that has laid a solid foundation for this phase of life.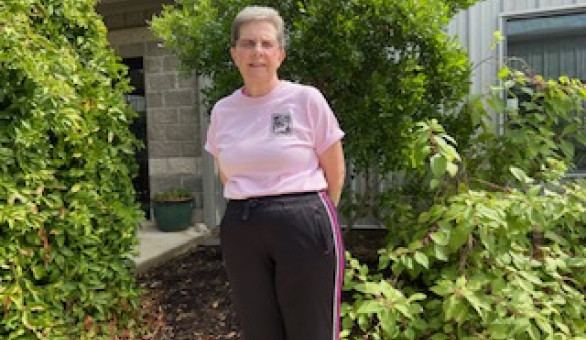 Patty Lerch
Staff
| Front Desk
Pittsburgh Steelers Fan
Worked for 18 1/2 years at Slippery Rock University
Likes to play golf