About Us
Over 45 Years of Fitness Excellence
The Center for Fitness Family
A Place for All Ages and Stages of Fitness
Our philosophy at The Center for Fitness is to help you find a way to become fit and stay fit safely and happily. We are dedicated to knowing our members and their needs while providing the safest, most effective instruction and encouraging and exemplifying a healthy, active lifestyle in a friendly, non-competitive atmosphere. All ages can successfully exercise if you do it consistently and wisely by focusing on:
aerobics - exercising at an intensity to keep your heart healthy,

strength work - with resistance for healthy muscles and bones, and

flexibility – stretching to keep your body limber and prevent injury.
The older we get the more we need to exercise intelligently. We have the equipment and the trained staff to help you with all components of your fitness goals. Our history in the community is a testament to our commitment towards healthy lifestyles.

The Center for Fitness offers a full line of aerobic and strengthening equipment: treadmills, elliptical cross trainers, recumbent and upright stationary bicycles, Pace hydraulic training machines, a Jacob's Ladder, NuSteps, a full line of free weights from 3 lbs to 100 lbs and various benches, Quantam and Cybex adjustable selectorized weight machines, a Super Cable Crossover machine, a Smith machine, Swiss Balls, resistance tubing, Reebok Core Boards, and weighted balls. We also have an indoor 30' by 60' lap pool, a 12' x 12' warm therapy pool, and a variety of group fitness classes taught by certified instructors. Formats range from Step Aerobics, to Pilates, Yoga, Tai Chi, Stretch, Zumba®, Strong™, Silver Sneakers Circuit®, Group Strength, and Water Exercise.

Gail Sears, owner and founder, had always dreamed of having a full-scale full-service health and fitness facility, and now that dream has come true. We offer a heartfelt thank you for helping make that dream a reality.
Our History
Honoring a Family Legacy of Living with Strength and Wellness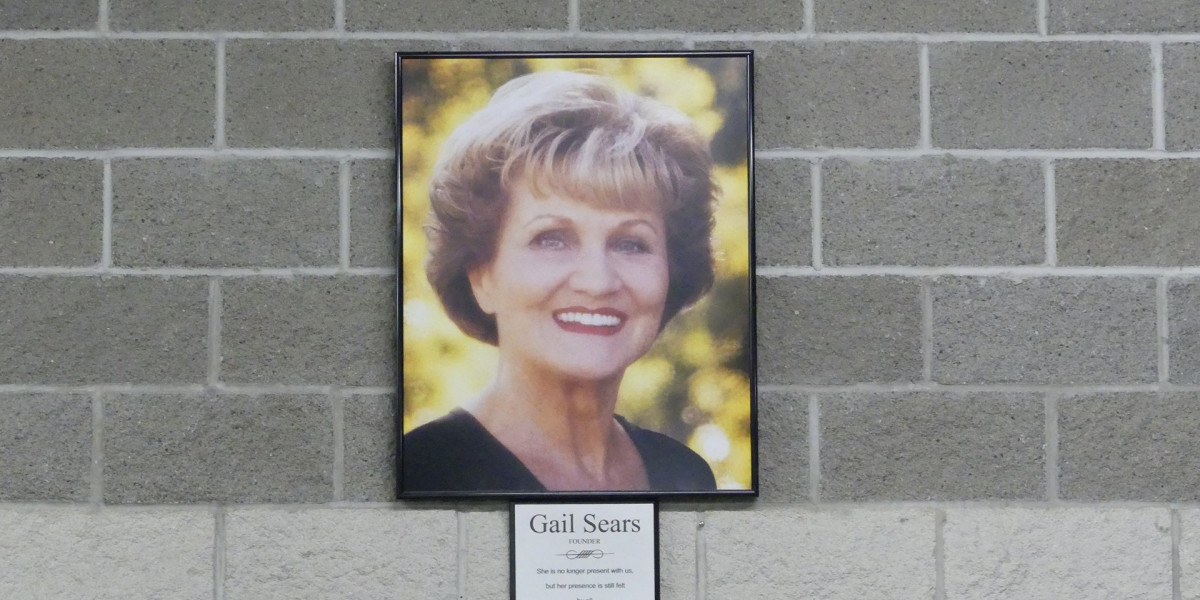 In the early 1970's, Gail Sears began teaching exercise classes to 12 friends at the Holy Cross Lutheran Church in Kerrville, Texas. Later, she studied extensively at Cooper's Institute for Aerobic Research in Dallas, Texas, and planned and directed four weekend fitness seminars at Camp Waldemar, bringing in speakers such as Dr. Kenneth Cooper, Dr. Len Kravitz, and Charlene Prickett. She directed a preparation course for the first American Council on Exercise (ACE) Certification test attended by over 200 people in San Antonio. She also coordinated workshops brought to San Antonio by Cooper's Institute.
"Gail's Aerobic Lifestyle" moved to the Municipal Auditorium (now the Cailloux Center) in the late 1970's and was sponsored by the Parks and Recreation Department. The business grew and began offering morning and evening exercise classes. As Gail began training more instructors, she expanded from 3 classes a week to 15. Water aerobic classes were soon being taught in the summers at the Riverhill and Municipal pools. In 1993 "Gail's Aerobic Lifestyle" moved to 623 Myrta Street in Kerrville. Exercise equipment was added and 22 classes a week were offered. Gail's staff now included seven instructors. There the enrollment steadily grew. Over three-fourths of the people had come for over five years—many for more than ten, which is very unusual in the fitness business. Gail became triple certified with ACE as a Group Leader, Personal Trainer, and Weight and Lifestyle Management Consultant and was recognized as a Continuing Education Provider for that organization.
On August 2, 1999, The Center for Fitness opened its doors at 1407 Water St. in Kerrville. The 10,000 square foot facility offers a full line of aerobic and strengthening equipment, as well as an indoor lap pool and warm therapy pool. We have over 50 group exercise classes a week, both on land and in the water, taught by certified, tenured instructors. Dr. Kenneth Cooper was the guest speaker at our grand opening, which was well received and drew statewide attention. Membership has steadily grown since then, and continues to flourish. Invited guest speakers over the years have included local physicians and physical therapists as well as nationally recognized personalities such as researcher and exercise physiologist, Dr. Len Kravitz, Georgia Kostas, RD, LD, the head of nutrition at the Cooper Clinic in Dallas, and Personal Training innovators Eric Lang and Adita Yrizarry.
In 2000, Gail began her journey with Pilates and it became her passion. As a result of avid and extensive practice, she was recognized as an Authorized Educator with the Ron Fletcher Program of Study. Ron was a former Martha Graham dancer who studied for over 20 years with Joseph and Clara Pilates in their New York Studio. He was one of the few elders who continued to teach the method to other teachers. The intricate, detailed, precise method of exercise is the fastest growing type of exercise in the world now. Fletcher was determined to preserve the true essence of Pilates and inspire others to teach it with excellence.
The Center 2 opened in November 2004, next door to The Center for Fitness. The 1750 square foot building is quiet and serene, with windows looking into a tranquil garden and toward the hills and Guadalupe River. Private sessions are available. The reformer and trapeze offer resistance exercise to strengthen abs, back, arms and legs. The Center 2 is the first mind-body facility to offer the Pegasus in Texas, for stretching and strengthening. We have what many consider to be among the best Yoga classes in the area, taught by well-known local instructors.
Gail passed away in 2010. She is no longer present with us but her presence is felt by all. Her family and loving staff have continued her legacy in creating a place for all ages and stages of fitness.