Welcome to the Center for Fitness - Kerrville
Since 1974
Kerrville's Premier Fitness Facility
Weights. Yoga. Aquatics. Cardio. Pilates. Zumba®. Education. Total Wellness.
For over 45 years, the owners of The Center for Fitness have made fun, safe, and life-improving fitness programs available to the Kerrville area. Our team of professional trainers, instructors, and support staff work diligently to create fitness programs for people of all ages and fitness levels. The Center for Fitness facility features up-to-date equipment, knowledgeable instructors, and an environment of personalized service.
About The Center for Fitness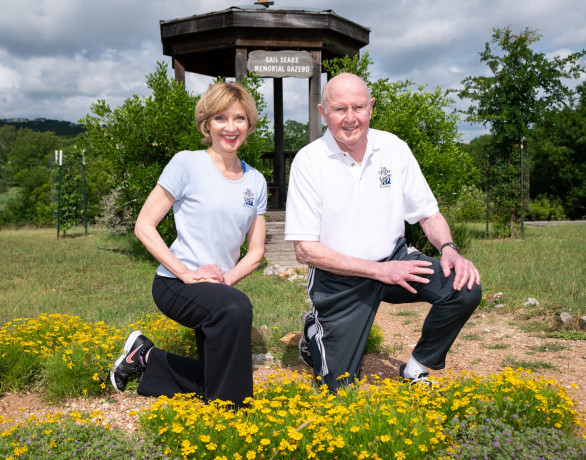 Over 45 Years of Fitness Excellence
Our philosophy at The Center for Fitness is to help you find a way to become fit and stay fit safely and happily. We are dedicated to knowing our members and their needs while providing the safest, most effective instruction and encouraging and exemplifying a healthy, active lifestyle in a friendly, non-competitive atmosphere. All ages can successfully exercise if you do it consistently and wisely by focusing on:
aerobics - exercising at an intensity to keep your heart healthy,

strength work - with resistance for healthy muscles and bones, and

flexibility – stretching to keep your body limber and prevent injury.
The older we get the more we need to exercise intelligently. We have the equipment and the trained staff to help you with all components of your fitness goals. Our history in the community is a testament to our commitment towards healthy lifestyles.
Amenities
Your membership entitles you to unlimited self-guided workouts in the entire center.
Cardio
Treadmills

Recumbent & Upright Stationary Bicycles

Stair-Stepper

Elliptical Cross Trainers

Jacob's Ladder

Pace Hydraulic Training Machines

NuStep Seated Steppers
Specialty Classes/Services
Personal Training

Private Sessions on Pilates Equipment

Swim Lessons

Adult Master Swim Program

Health & Nutrition Lectures

Physical Therapy with Peterson Health
Indoor Lap Pool
30x60ft, 4-4.5 feet deep Lap Pool

12x12ft - Warm Therapy Pool

Lap swimming

Aquatic Aerobics Classes

Adult Master Swim Program

Swim Lessons

Open to children with parental supervision
Resistance Equipment
Dumbbells from 3-100 lbs

Kettlebells
Smith Machine

Cybex and Quantum Adjustable Weight Machines

Super Cable Crossover Machine

Swiss Balls & Resistance Tubing

Reebok Core Boards

Medicine Balls

AbCoaster

TRX® Suspension Trainers

Pilates Reformer and Cadillac
Classes Include
Pilates

Step

Stretch

Silver Sneakers®

Zumba® Fitness, Zumba Gold®, Strong™

Aqua Aerobics, Water in Motion®

Strength Circuits

Yoga

P.U.M.P

Circuit

Senior Yogafit®

Flex & Stretch Aqua
Classes
All classes except Classic and Gentle Yoga take place in an air-conditioned, 1600 sq ft enclosed studio with a raised wooden floor, state of the art sound system, and ceiling fans. All regular classes are complimentary with your membership.
The Classic and Gentle Yoga classes are held in Center 2, which is a quiet, serene studio overlooking the Guadalupe River. The calming atmosphere allows you to focus and restore your mind, body, and spirit.
Select specialty classes are available for a nominal fee to cover our stellar certified staff and class materials. 
Monthly Plans, No Contracts.
Free unlimited workouts for Active Military
SilverSneakers®, Silver&Fit®, Active&Fit®, Prime Healthways®, and RenewActive/Healthy Contributions Facility
Monthly Individual
Our memberships include a one-time activation fee and great rates for individuals, couples, families, and seniors 70+
Winter Texans
Simple 30-day "Winter Texan" rates for those visiting us temporarily. This is also a great option for those who would just like to try things out.
Corporate
Corporate rates for Health Care Professionals, Gov't Employees (including Teachers, Police, Fire, etc.), Veterans, and groups of 10 or more.
Our Fitness Instructors
We work with some of the best instructors and personal trainers in the entire Hill Country.
We have a great fit for you!
Real Results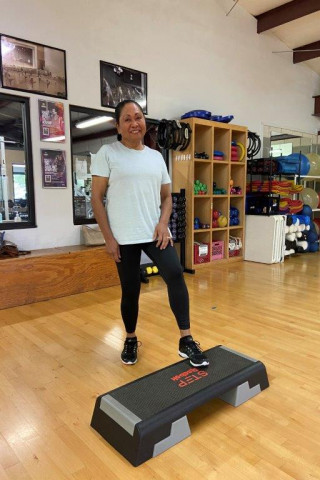 Midori Acker
Midori Acker signed up for an Aqua Stretch & Flex Class in 2018 through Club Ed and knew immediately that she'd found a new home.  She joined The Center for Fitness right away and has tried out a variety of classes since then, including Yoga, Step Aerobics, PUMP, and Zumba® Fitness.  "There's something different offered every day and I have become friends with the instructors and other members.  We laugh, sweat, and have fun together while we are improving our health." 
August 25th, 2022
Fitness is Fun!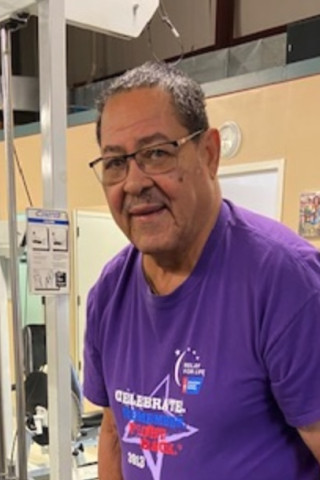 Raymond Hardee
Raymond Hardee had a heart attack in 1992 and 3-way bypass surgery in 1995.  Once he recovered, his doctor told him he needed to exercise.  Raymond asked "how long do I need to exercise?" and Dr. Sanderson replied "how long do you want to live?"
Raymond has been exercising ever since!  He wants to be around to enjoy his family and a quality lifestyle.
August 25th, 2022
I Love My Heart!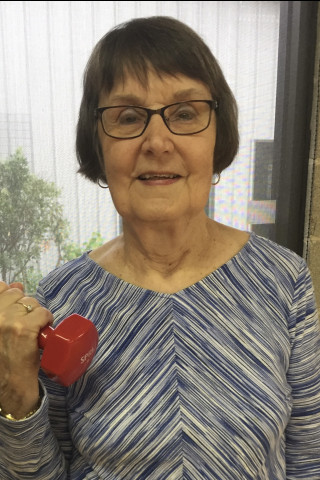 Carol Talpey
Carol just turned 90 and is enjoying an active lifestyle, thanks to exercise.  "I've been taking Water Aerobics and PUMP Classes here since 1999.  The strength and stamina I've developed have allowed me to maintain my independence in my own home.  Things might be a little harder to do these days compared to my younger years, but I don't feel 90 and I'm so thankful I'm able to enjoy this time in my life". 
August 25th, 2022
Fitness adds life to your years and years to your life!
Events
Join us for special events at the Center for Fitness

We're sorry, there doesn't look to be any upcoming events. Please come back later for updates.
Around the Center...
Take a look around our facility and see some of our classes with out even having to step into the Center.
The Center for Fitness: Advantages
The Latest Equipment
Our facility is well laid-out to accommodate group fitness classes and is fully outfitted with cardio, strength, and recovery equipment.
For All Abilities
 From 5-105, we have a comfortable, welcoming environment that works with those at all ability and knowledge levels. 
Wide Variety of Activities
Our clients have the opportunity to attend a wide variety of classes, and work out in our weight, cardio, or pool areas. 
Locally Owned & Operated
We are a local, family-owned operation, serving Kerrville for more than 45 years.